My mix
Select 2 mixes of your choice from the mix From Bean to praline, Young Talents and The Art of Chocolate for a total of 36 pralines and 18 flavours.
Make your choice from the 3 mixes available.
Click below for more information
The different mixes contain:
Mix "From Bean to Praline"

Pralines of Herman Van Dender
Supplier to the Royal Court

2 * Palet Or Noir
2 * Pavé de Tour
2 * white almond

Pralines of François Deremiens
Best Belgian Chocolate Factory 2016

2 * hemp
2 * Orval beer
2 * pecan

Pralines of Frédéric Blondeel
Best chocolatier 2019 - Brussels

2 * coffie
2 * Simonis
2 * hazelnut
Ingredients and allergens of the mix
:
Cocoa mass, cocoa butter, Hazelnut, coffee, almond , pecan, hemp, rice-soufflé, sugar, cream, butter , glucose, milk powder, soy sauce, Orval beer, wheat flour, starch syrup, eggs, baking powder, honey, salt, thickened, wheat fiber, sunflower oil, malt extract, sodium bicarbonate, sorbitol, dextrose, trimoline, dyes, acid: E330, preservative: E202, emulsifiers: sunflower lecithin E471, soya lecithin, flour processing agents: E1100 E300, candy syrup, vanilla. 
Possible traces of peanuts, gluten and sesame.
Mix "Young talents"

Pralines of Thibaut Legast
Rewarded in 2019 en 2020 at the International Chocolate Awards

2 * peanut
2 * black caramel
2 * pistachio

Pralines of David Van Acker (Zuut)
Best chocolatier 2019 of Flanders

2 * sesam
2 * nougat of Montélimar
2 * pistachio

Pralines of David Maenhout (Chocolatier M)
Best praline of the world 2017

2 * héritage (hazelnut)
2 * lemon thyme
2 * feuilletine
Ingredients and allergens of the mix:
Mass of cocoa, cocoa butter, hazelnuts, almonds, peanuts, pistachios, nougat cream, nougat chips, cashew nuts, sugar, soy lecithin, organic sunflower lecithin, vanilla, lemon thyme, honey, liquid cream, butter , gluten, salt, barley, natural baking soda, wheat flour, milk powder, grape seed oil, Sesame, Eggs.

Mixte "The Art of Chocolate"

Pralines of Mélanie Lemmens (Carré Noir)

Rewarded in 2017 at the International Chocolate Awards

2 * cashew nuts
2 * passion fruit caramel
2 * Sichuan pepper

Pralines of Pieter Vaes (The Cacao Project)

Member of the "Finest Chocolatier" since 2019

2 * lemon myrtle
2 * malt
2 * cacao with Habanero's chili

Pralines of Ariqua Denis
Best chocolatier 2020 of Wallonia

2 * old-fashioned hazelnut praliné
2 * salted butter caramel
2 * Earl Grey tea
Ingredients and allergens of the mix:
Cocoa mass, cocoa butter, sugar, almonds, hazelnuts, butter, fresh cream, glucose, glycerol, sorbitol, Earl Grey tea, salt, sesame, whole milk, crispy rice, chili habanero, malt, lemon myrtle, sancho berry, cane sugar, corn oil, natural vanilla, passion fruit, cashew nuts, trimoline, Sichuan pepper, salt, sunflower lecithin, soya lecithin. Possible traces of gluten and eggs.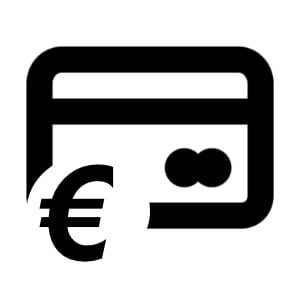 Secure payment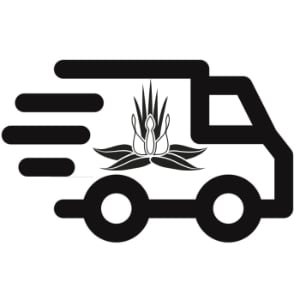 Delivery policy
Product Details
Data sheet
| | |
| --- | --- |
| Storage | It is recommended not to put the chocolates in the fridge. The ideal is to keep them between 15 and 18 degrees in a dry place. |
| Did you know? | The chocolate becomes white when it undergoes a strong temperature variation (more than 7 degrees). Nevertheless, this does not alter the taste. |
You might also like